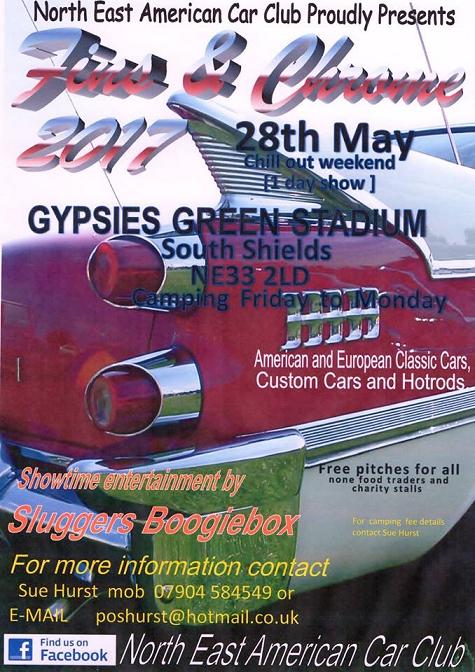 Date: 24 -25 May 2014
Times: 10:00am to 4 pm
Car Information:
Please make cheques payable to NORTH EAST AMERICAN CAR CLUB and enclose an SAE.
IF YOU DO NOT ENCLOSE AN SAE, YOUR PASS WILL NOT BE SENT TO YOU. Please contact
ettucornu@hotmail.com
tel 07894 984782
Event Description: We invite all Car & Bike Clubs to put on a Club Stand with a trophy
being awarded to the best. Although we are an American Car Club, we welcome all vehicles,
be it American, European, Van, Truck, Classic or Bike.
Location: Gypsies Green stadium South Shields
Postcode:NE32 2LD
Organiser Information:
Contact Name: Karen Murley
Contact Address: Tel: 0191 5237723 Mobile: 07852 351945
View Website:
http://www.americancars.ac
Email Address:
northeastamerican@yahoo.co.uk
Standard Admission (£): Adults£3 kids and OAPs £1
Admission with classic car (£):