---
Posts: 23
Joined: Sat Aug 23, 2014 4:43 pm
have to see about getting pic shown of my rover p6. ( ought to be called money pit) had it 2 years and covered around 200 miles. new from callipers and went to local club meet just 5 miles away. thought engine was dying on me as refused to go over 22 mph.. got there and as soon as stopped .smoke arose form both front wheels. seems brakes had jammed 'on'. chatted to an old rover owner and it seems common fault when servo has an issue ( these either leak fluid and burn it as white smoke or lock operating piston in place) so very hot brakes. borrowed a small spanner and opened a pipe joint. slight loss of fluid but brakes were released. drove home using handbrake mainly but footbrake where needed ( idiot at lights stalling etc grrr ) but brakes worked ok on way home.. not going back on road until servo replaced though so.. maybe next year I can do another 100 miles? sigh
---
How to attract attention. Drape a pretty girl over your car:
http://goo.gl/VuDd0X
Better still, drape six pretty girls over it:
http://goo.gl/Bs6VjX
Even better, place a pretty girl in it:
http://goo.gl/bDMxP0
http://goo.gl/d6ISru
Those agencies that charge you to find work with your car are a complete rip off. Find your own work, it just takes some dogged determination. In the year that I have had my old car, it's appeared in a number of still photo shoots for various adverts, it's carried eight brides to the church, it's currently under proof reading for a vintage magazine feature, (a link will be posted when it comes out,) As a result of some art students using it to make a short film, a film company has approached me about future use. The Goodwood Revival sent me a lovely testimonial from delighted VIP's that were transported to and from the showground at last year's event. The car has been invited to appear at this year's Twinwood event. Twinwood is the former RAF airfield that Glenn Miller took off from, never to be seen again. The festival used to be known by Glenn's name. Once the car becomes known, the work just keeps rolling in.
---
Posts: 15
Joined: Thu Jul 30, 2015 11:36 am
Mine are in the members section but I couldn't resist posting here to.
1973 500F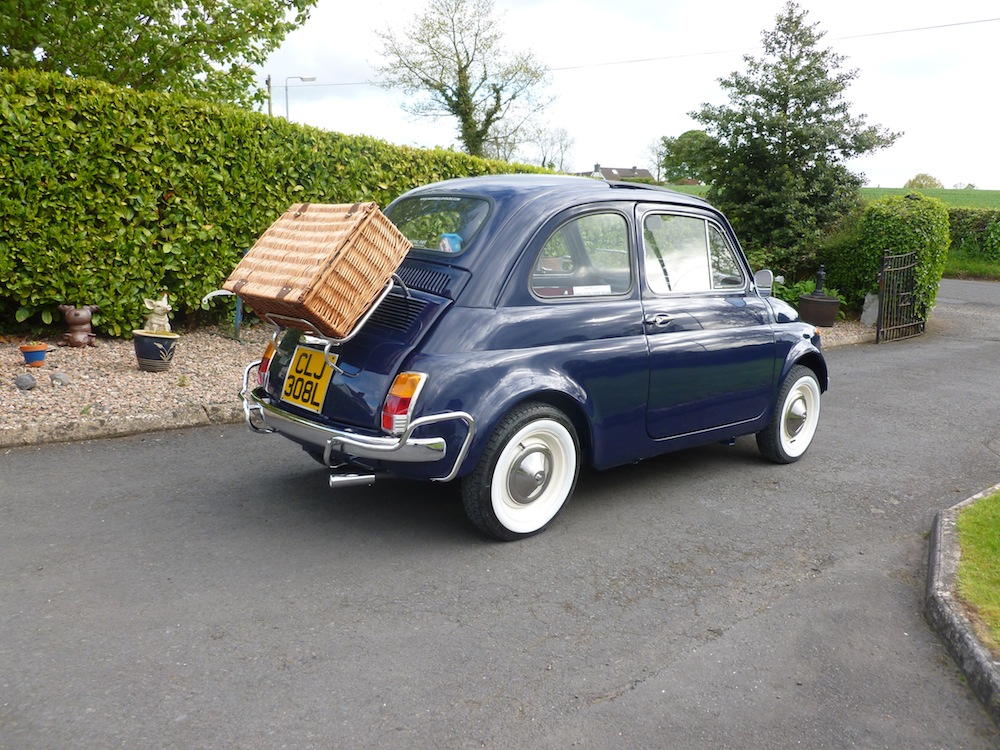 1988 X19 GF.
1980 308 GTS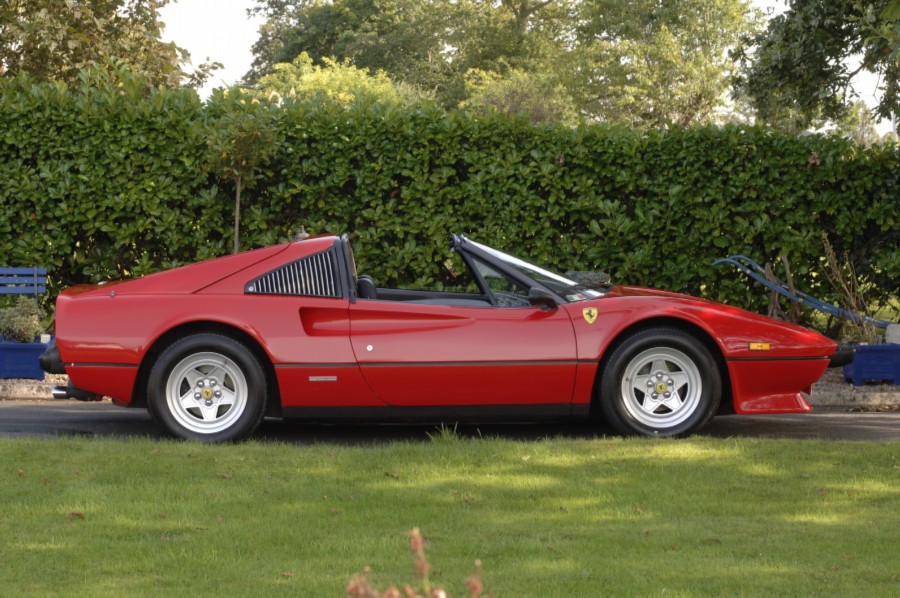 ---
you like your italian toys
---
My '91 YJ earning it's keep:
---
Have you replaced the engine with steam? your fuel tank appears to take away from the load capacity but must reduce the running costs
Understeer: when you hit the wall with the front of the car.
Oversteer: when you hit the wall with the back of the car.
Horsepower: how fast you hit the wall.
Torque: how far you take the wall with you.
---
In July, I replaced the 17 year old Xantia previously mentioned in this thread that I was using daily with a 22 year old Rover 414SLi. Not a bad transformation either for fairly minimal outlay.
Before
After
---
Hi All, Just Joined this Forum and want to detail a restoration project of mine
Restoration started back in
September 2016
on my Ford Sierra Saphire 2.0 Ghia manual.
The posts below are a thread detailing progress from September 2016 till now (03/05/2017)
I have had the car from new (In Nov 1989) it had 72K on it when it was placed down the bottom of my garden 12 years ago covered for most of the time.
It has a 2.0 DOHC engine manual box and air con
It was dragged out of its resting place to assess it's condition, with a view to get on the road in September last year
Engine spun , oil pressure up, electrics, many things not working, fuel pump, blower fan, radio, horn rear lights intermittent, central locking. most other electrics function
Rear wheels seized
Drivers and passenger doors need replacing as do nearside inner and outer sill and offside outer sill,
Initial assessment is it has survived quite well apart from the mentioned rust problems the body is in fair condition, interior good but a bit mouldy (Cleans up well) it had a new clutch just before storing and was driven to its final resting place and coolant drained.
I'm planning to restore to get MOT then a rolling restoration to original condition, Lots of work to do though!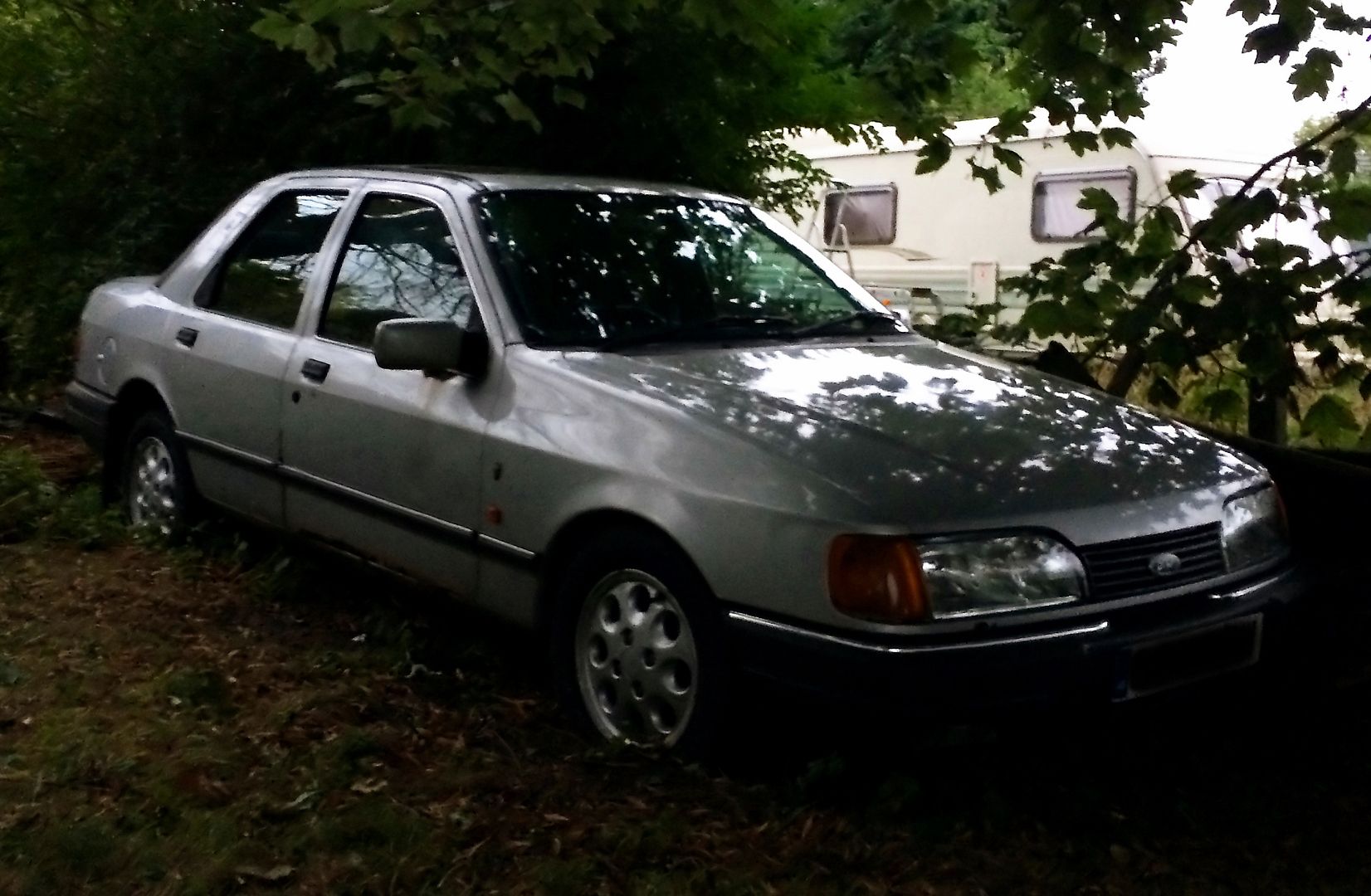 Now it's own thread on resto here;
viewtopic.php?f=12&t=6636
.
Last edited by
BMrider
on Wed May 03, 2017 12:24 pm, edited 4 times in total.
---
i had one like that..i quite liked it. god it was rusty... good luck mate! plenty of pics please
---
Who is online
Users browsing this forum: No registered users and 10 guests