Seeing as Mr Barge asked so nicely.....
You may recall on the old forum I (aided and abetted by my chum Theo) restored a Wolseley 18/85. Sadly that thread was lost and as a consequence I was slightly reluctant to do it all again on here; just in case......
Anyway, the edited highlights are that the car was free but
in
a bush in Coventry. We chopped it free and lugged it back to Gods Own County. It was rotten. Oh my goodness, was it rotten..... Got started on it and three months later had a heart attack, which slowed things down a bit. I'm self employed and had also enroled on the Classic Vehicle Restoration Course at Leeds City Colleges (highly recommended) which was three days a week, plus trying to have some sort of social life, so I might have been pushing it a bit.
The full story is over on the Landcrab Forum -
HERE
if you can stomach graffic scenes of rust removal, metal butchery and welding. Page 10 is particulaly gruesome
.
Or you can have just the pictures -
PHOTOBUCKET
.
Or video -
ENGINE START
and
FIRST DRIVE
.
It even made Car of the Month on ARONLINE -
HERE
- which was nice.
So have a picture.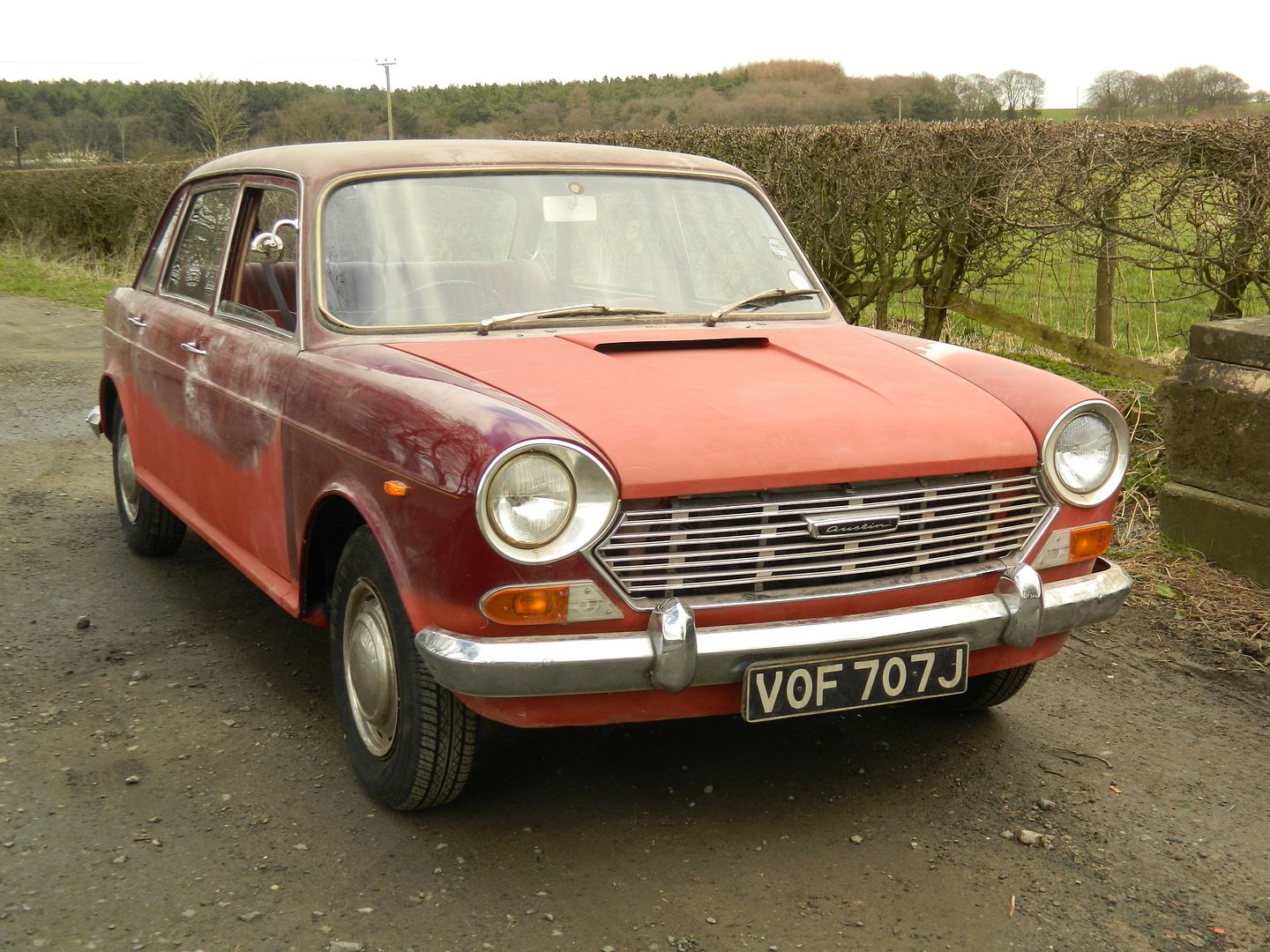 Two years later, she still looks like that and that's what the painting is all about.
Cheers,
Chris.