Hi All,
Just Joined this Forum and want to detail a restoration project of mine
Restoration started back in
September 2016
on my Ford Sierra Saphire 2.0 Ghia manual.
The posts below are a thread detailing progress from September 2016 till now (03/05/2017)
I have had the car from new (In Nov 1989) it had 72K on it when it was placed down the bottom of my garden 12 years ago covered for most of the time.
It has a 2.0 DOHC engine manual box and air con
It was dragged out of its resting place to assess it's condition, with a view to get on the road in September last year
Engine spun , oil pressure up, electrics, many things not working, fuel pump, blower fan, radio, horn rear lights intermittent, central locking. most other electrics function
Rear wheels seized
Drivers and passenger doors need replacing as do nearside inner and outer sill and offside outer sill,
Initial assessment is it has survived quite well apart from the mentioned rust problems the body is in fair condition, interior good but a bit mouldy (Cleans up well) it had a new clutch just before storing and was driven to its final resting place and coolant drained.
I'm planning to restore to get MOT then a rolling restoration to original condition, Lots of work to do though!
Photo from Sept 2016 once undergrowth cleared!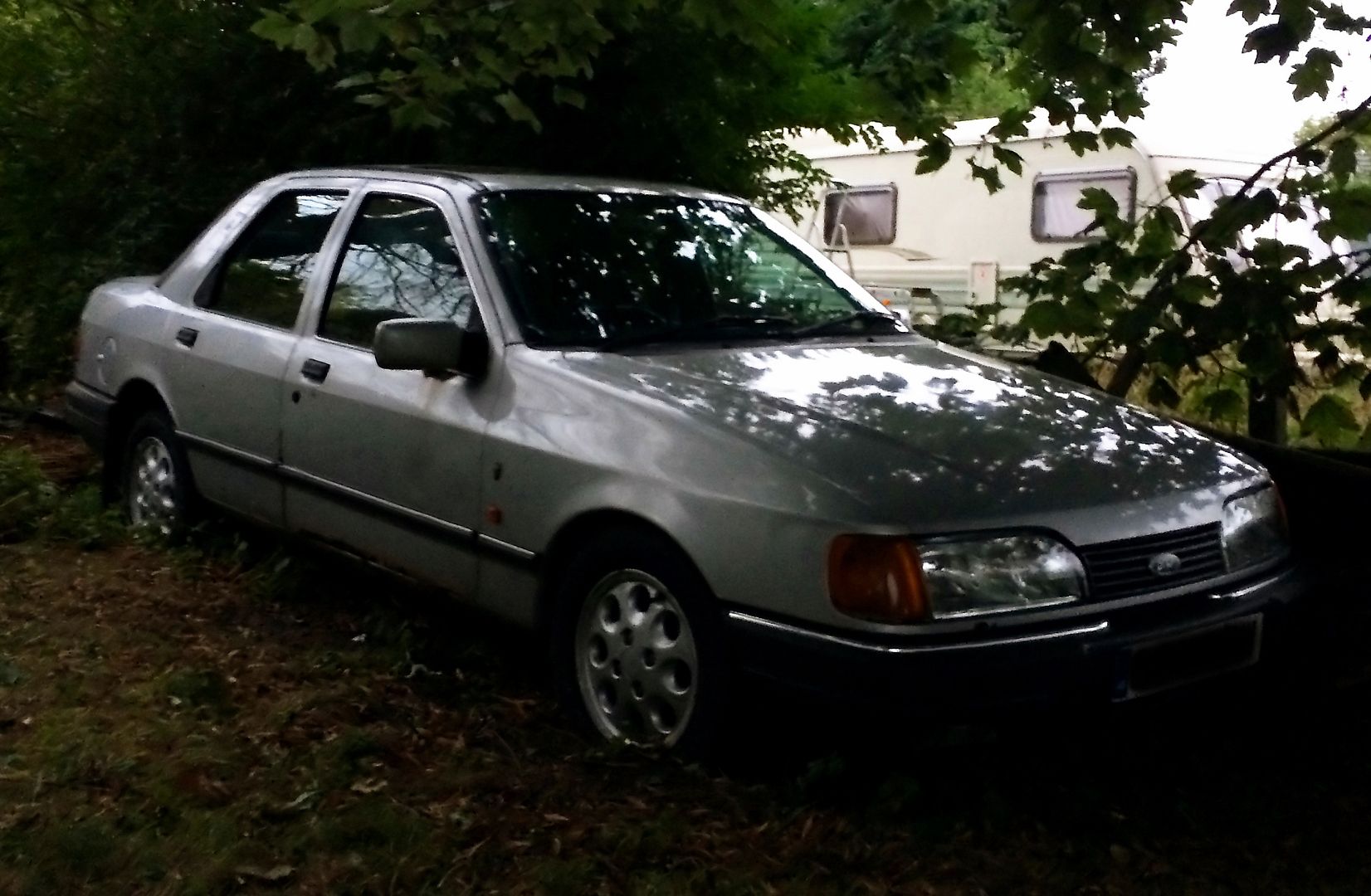 .