My 6 speed gearbox is from a 2004 CLK. The gear shifter is attached to it by a long aluminium U-shaped bracket which attaches to the rear/top of the gearbox and to the shifter mechanism. It's relatively straight-forward to re-use this whole setup except that I'm a little tight for space, and, more importantly, my gearbox is rotated in relation to the horizontal plane the gear stick should work on. So, if kept standard, the gear lever would be pointing out the driver window instead of straight up. Hopefully the photos will help explain.
The plan ended up with chopping the mounting point off the bracket and welding it back on at an angle. The effect being that the whole brakcet and gear shifter unit is rotated back into the horizontal plane. Since the top of the gearbox is leaning towards the driver's side of the car, but the shifter will be mounted in the middle of the transmission tunnel, it will have to operate at a slight angle rather than straight front to back, but I reckon I'll get used to that pretty quickly. So, photos:
Here's the whole assembly:
And this is how it conects to the gearbox. There's a rubber bush which goes in the bracket, and a pin runs through it to secure it all to the gearbox.
Here you can see the angle which has been introduced.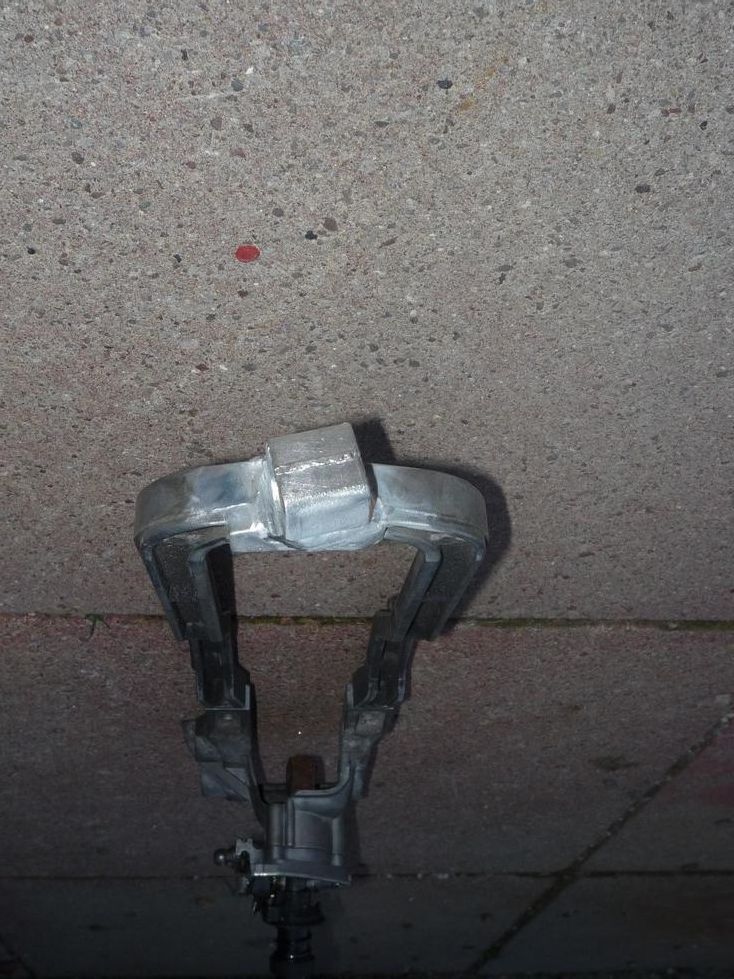 A little angle grinder action been going on to make a spot for the gear lever. It'll get bigger before it gets smaller, it's too far forward by a couple of inches!