Things have slowed down over the Summer but the wife's Summer job has come to an end and hopefully I'll have a little more time now to put into it, things are already starting to move again.
The focus at the moment is on the bodywork. There is a bit of a combination of replacing previous bodging as well as chopping out virgin rot and replacing with good steel. Having the car on the spit is absolutely fantastic, a huge help and makes things far more convenient, particularly for the underneath.
So, work started on the passenger side sill area. You can see plenty of metal was chopped out, most of it previous mess: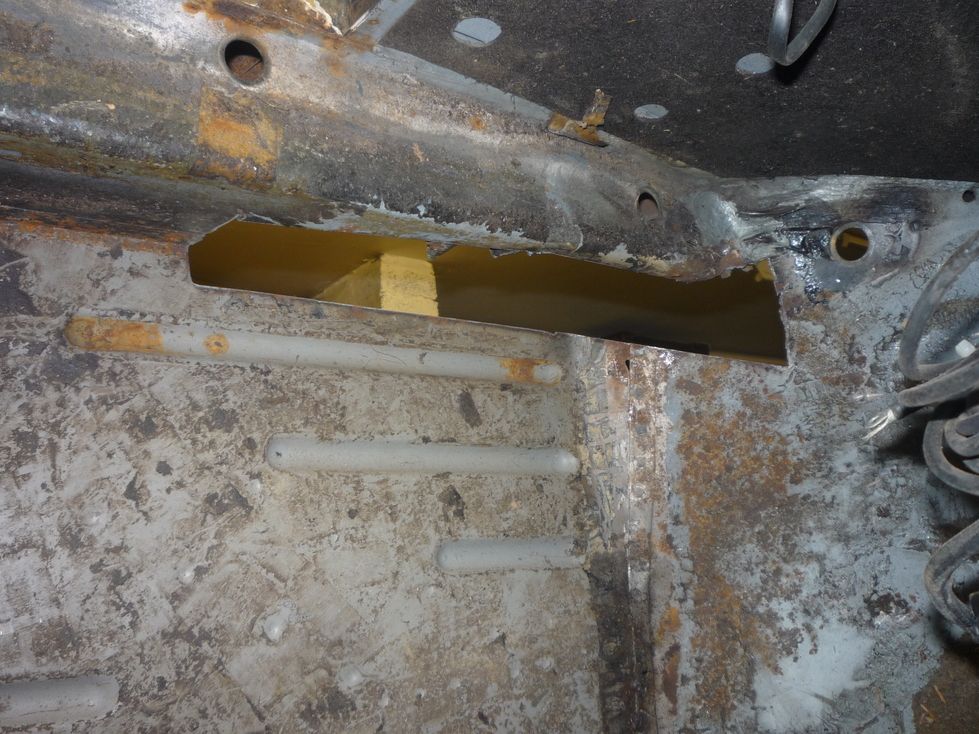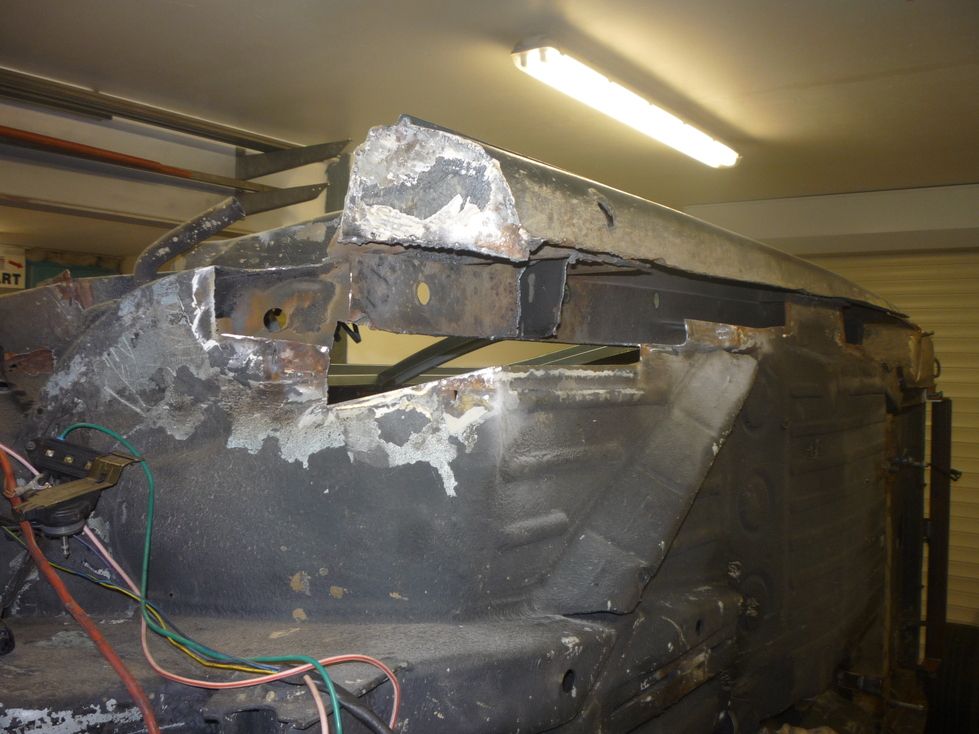 This is the back end:
And some detail. There is good metal in there, you just have to dig a bit to get to it!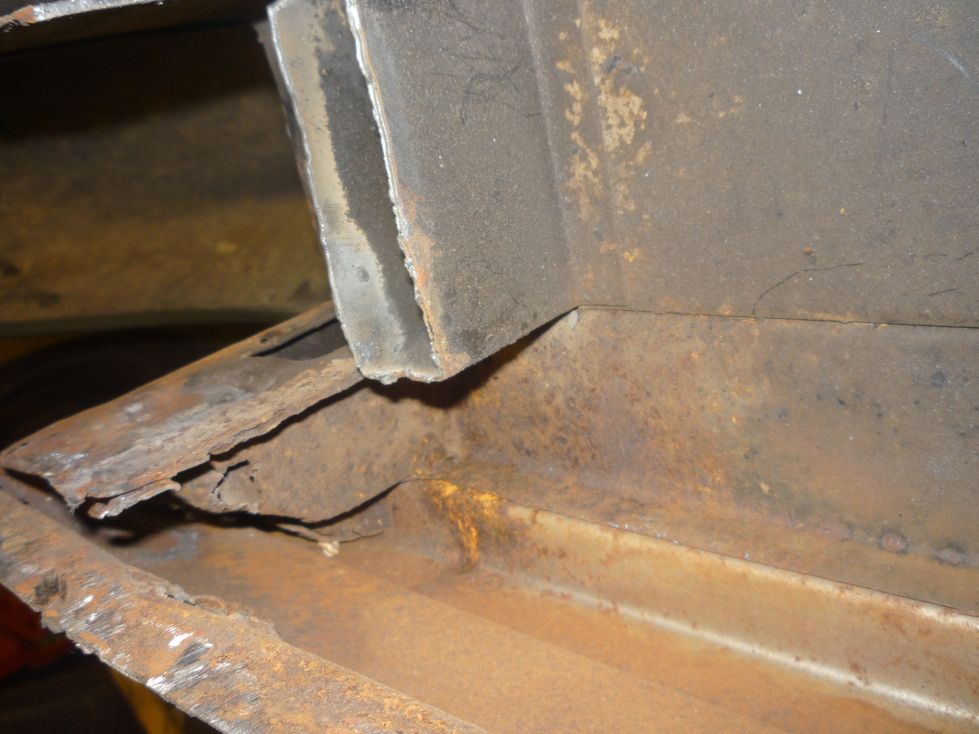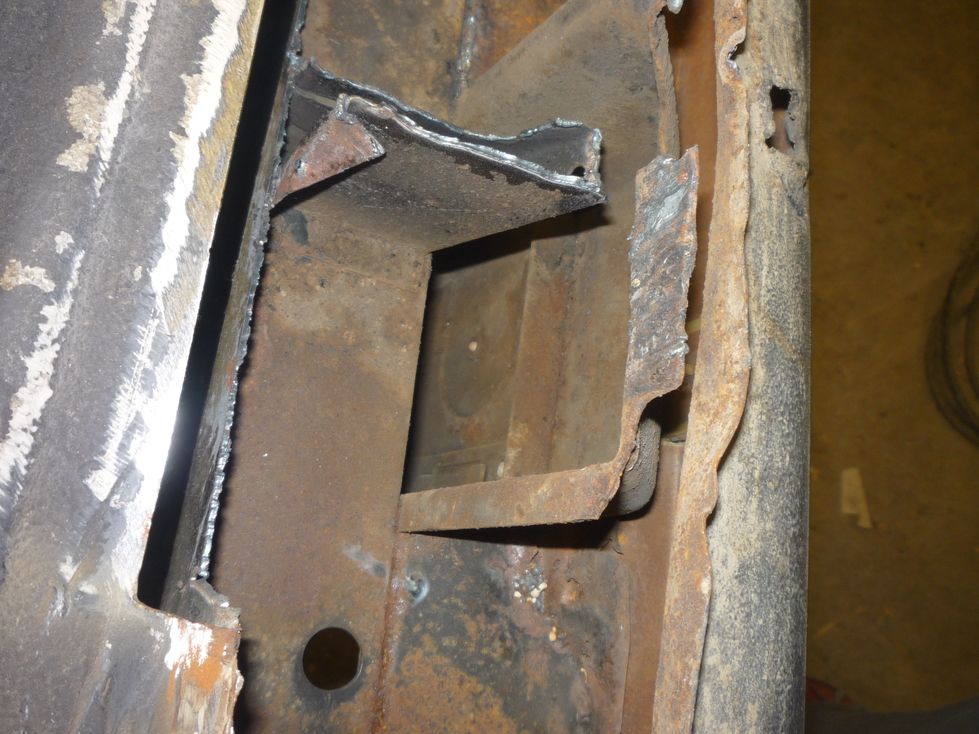 Some patches going in: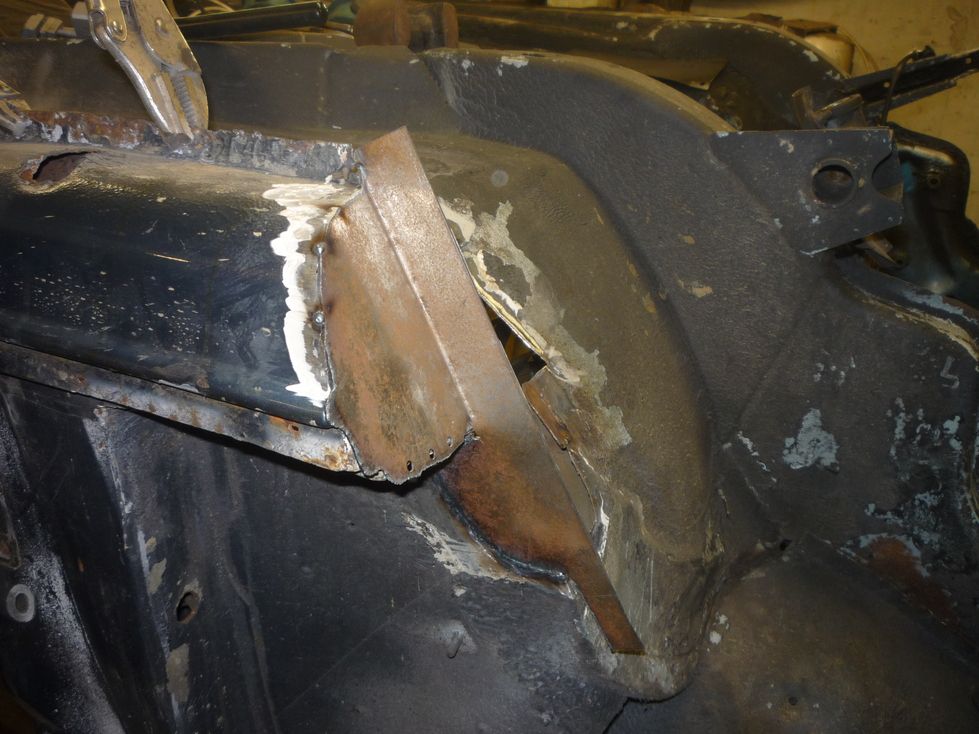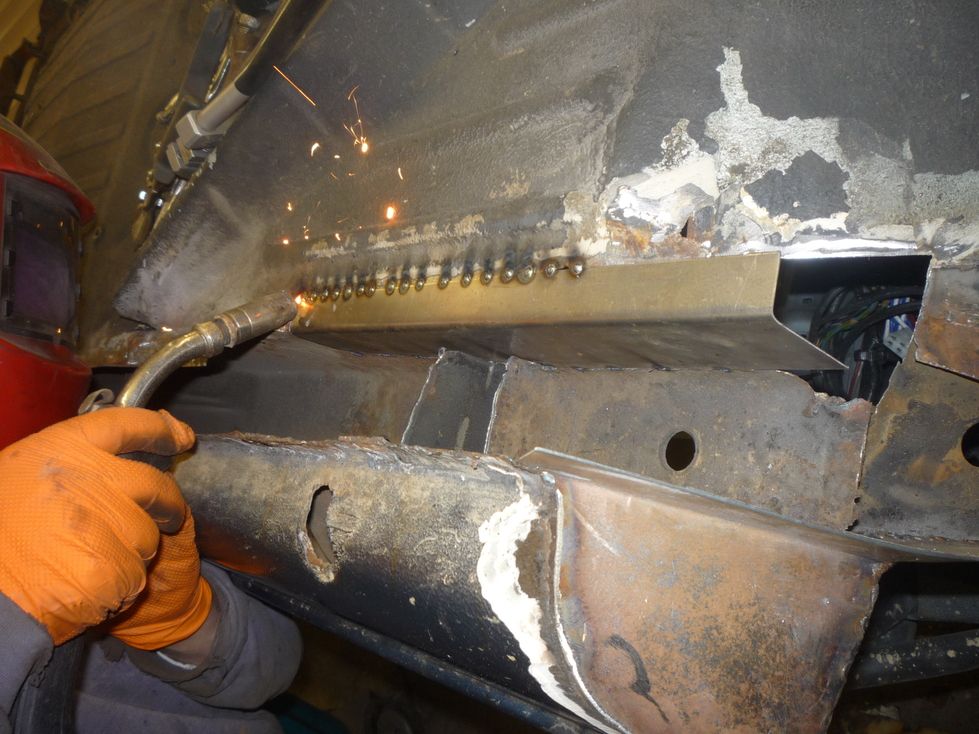 Then, once these were done, we wheeled the whole setup outside and blasted the inside of the sill and everything we could get at, painted it all with epoxy and coated all of that with cavity wax. I should say that the jacking points have been intentionally deleted. I didn't like having holes in the sills for them and I can just carry a little bottle jack for changing wheels and jack off some more robust areas. I've no photos of the blasting process, I'm afraid but just imagine lots of dirty lookin stuff, then dust, then nice painted stuff, then this: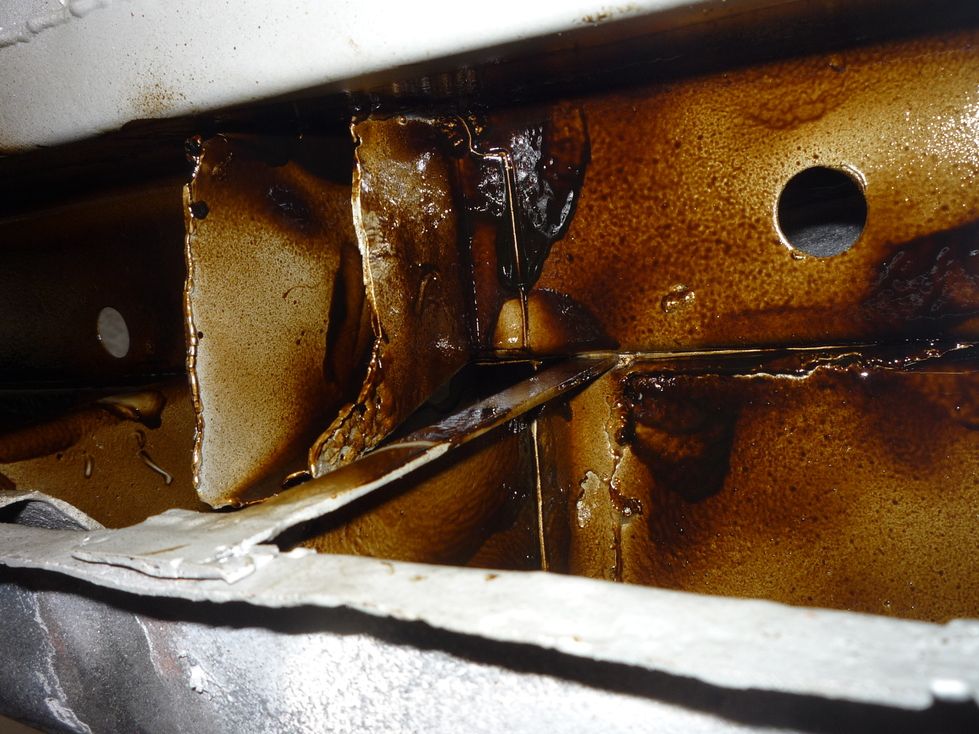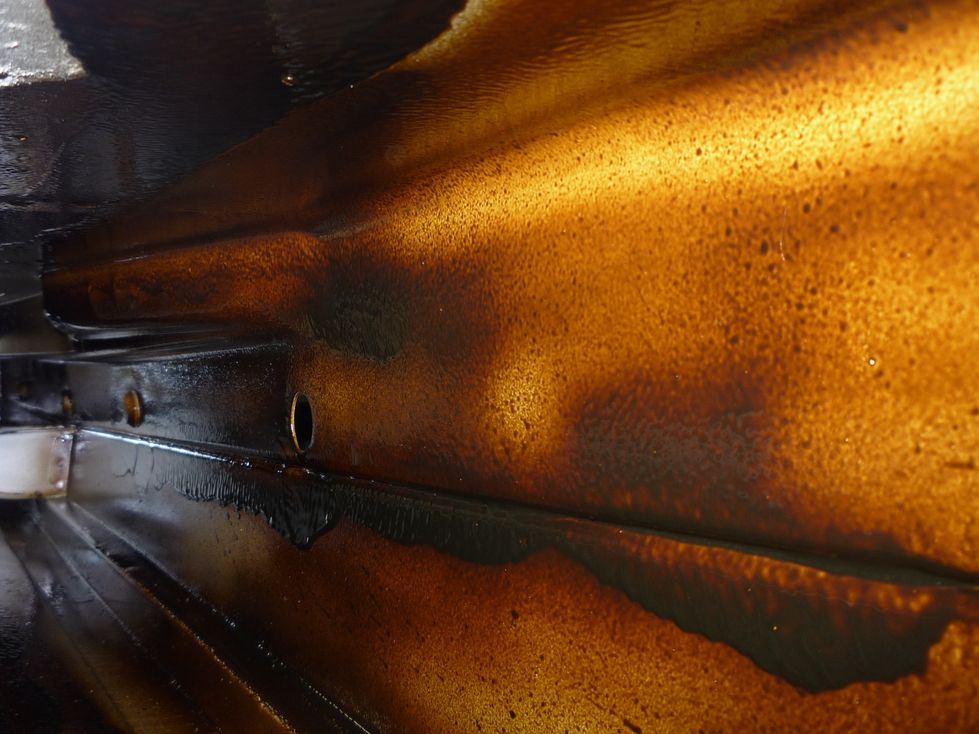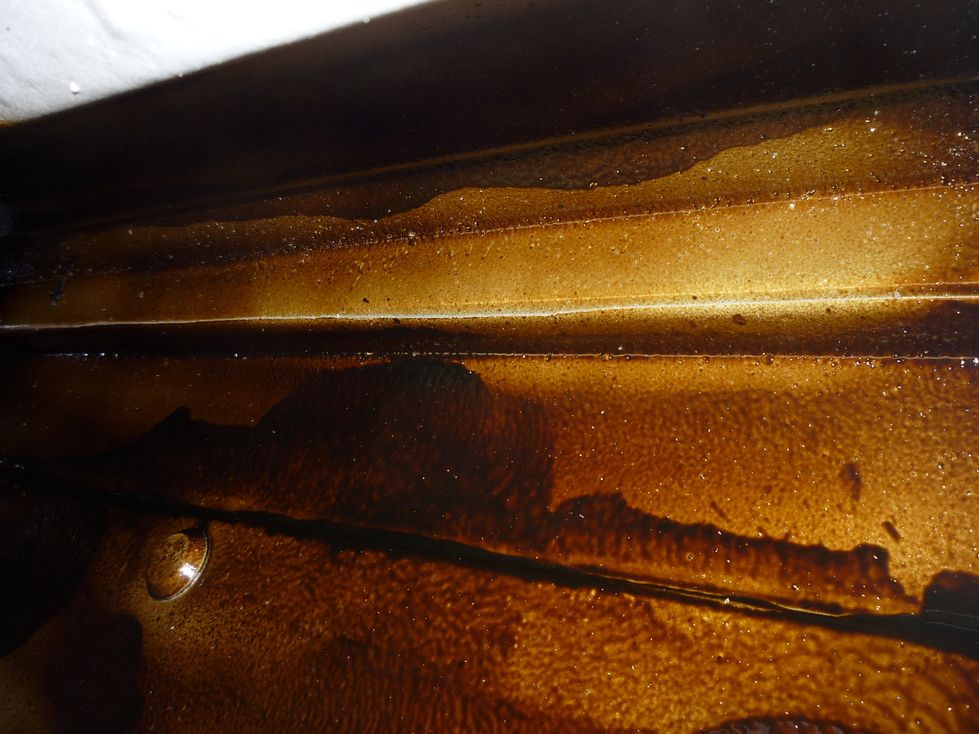 It's nice to know the upper sections of the sills are well protected by applying all the goop with the car upside down.
Then to buttoning it all up: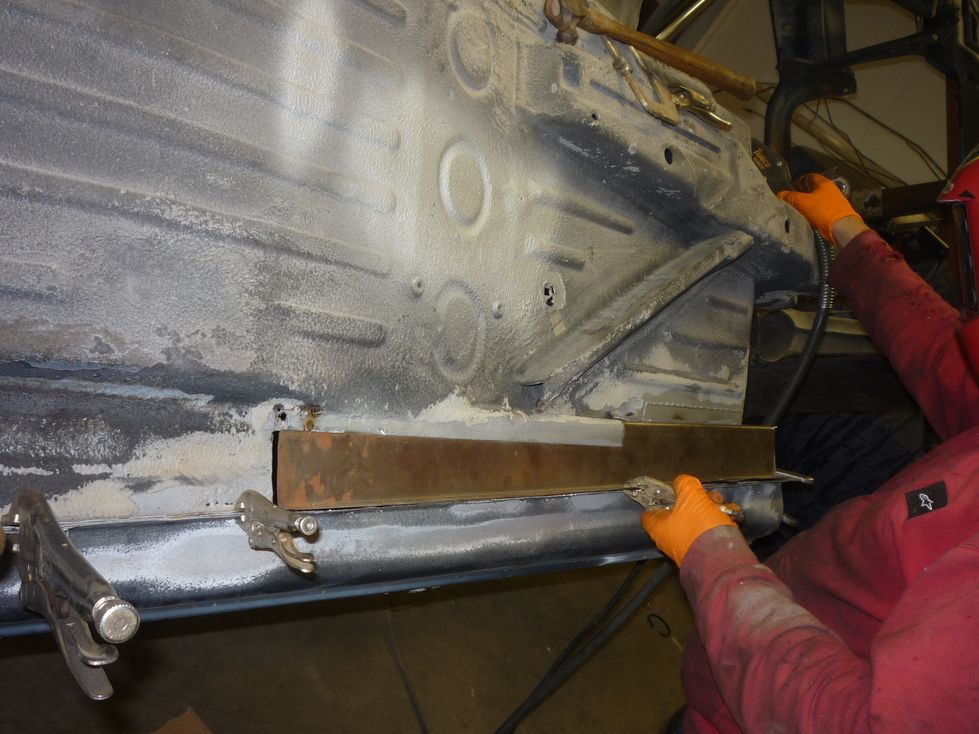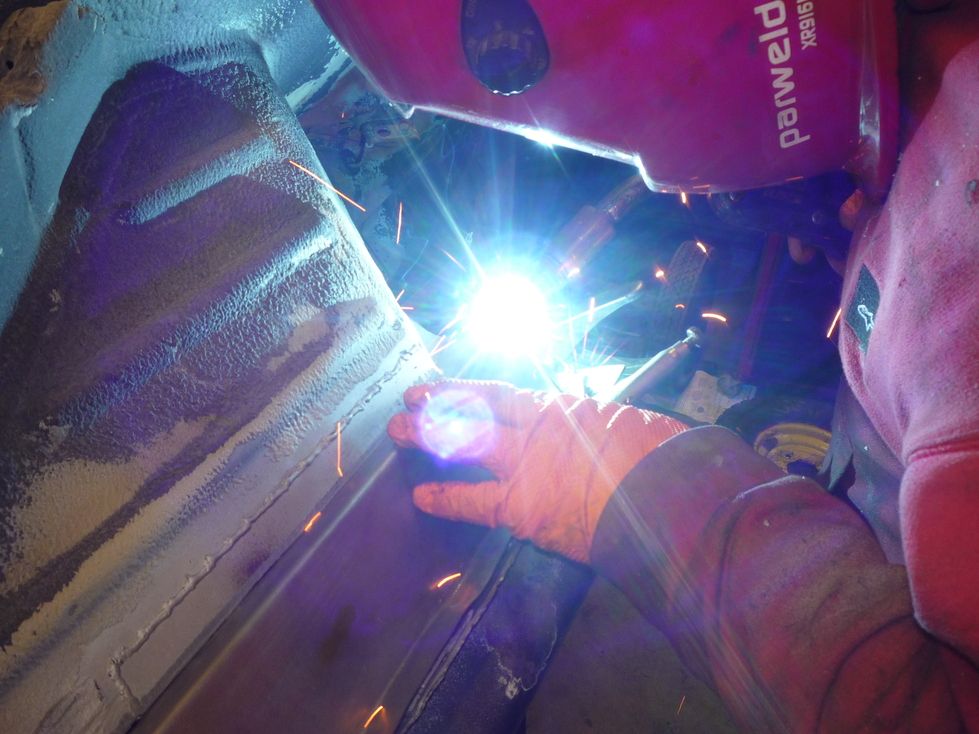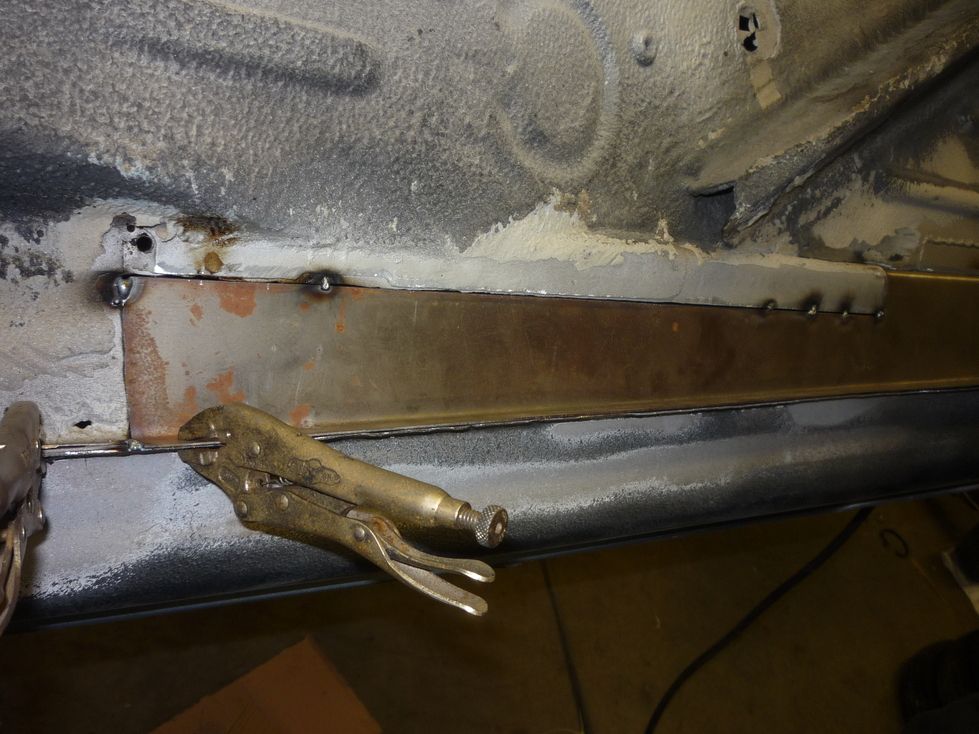 The inside of the sills will be given more cavity wax with the car the right way up to coat the inside of the sill bottoms, and when the whole bottom side of the car is done, the exterior will all be blasted and coated with epoxy primer.