I bought these 2 mk2 Neon rear hub/axels off ebay including delivery total £20. As my sugar levels
were all over the place due to meds, wiring wasn't possible as my sight fluctuated.
So I decided to do strip these down. It looks like they were cut off a year ago and levt out side!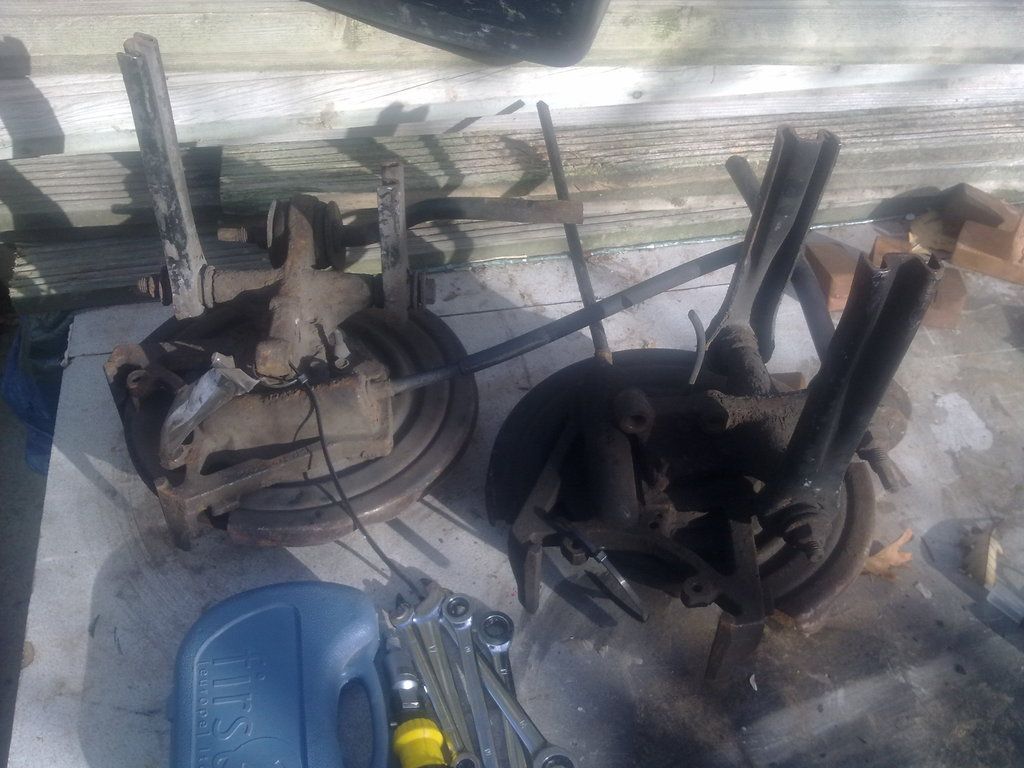 After the disc drum rear shield had been removed, the remains of lateral link bars/bolts, the handbrake
assemblies, and one of the remians of a torsion/trailing arms removed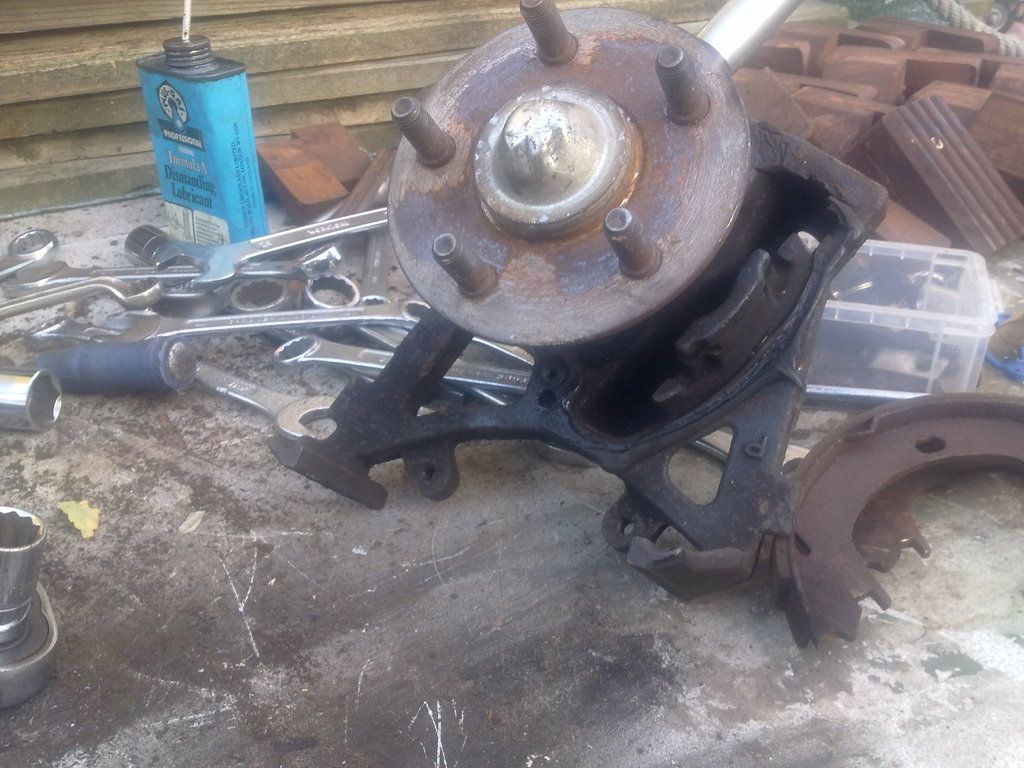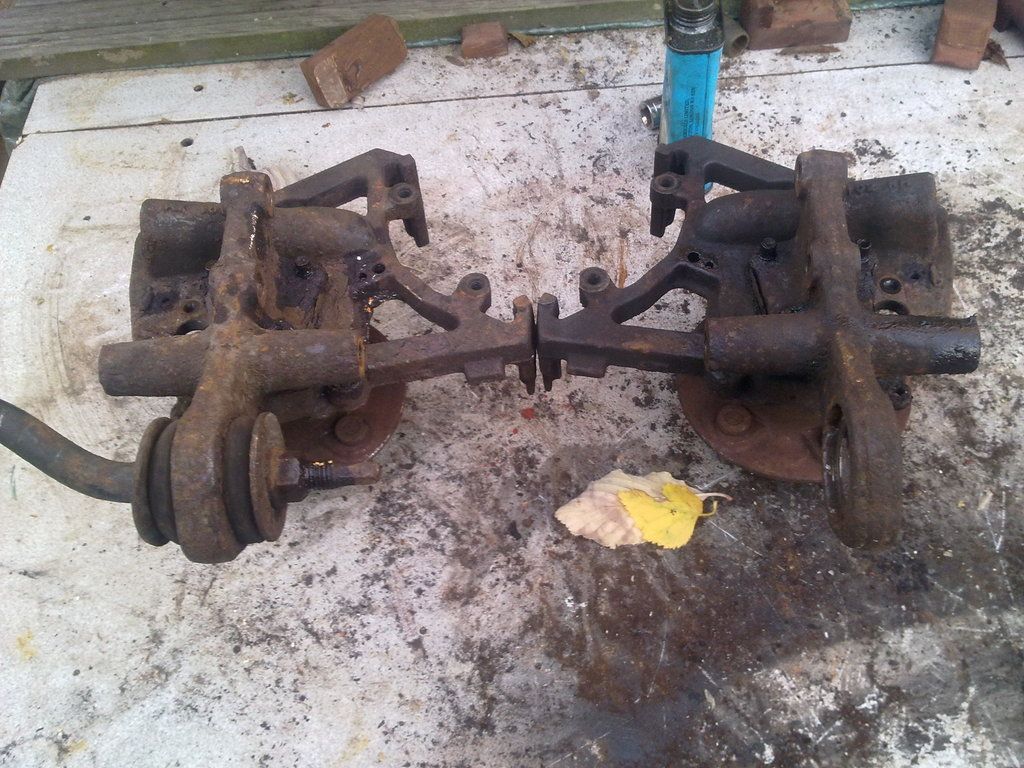 Once these have been totally stripped back, I will see about if the larger Voyager Drum assemble etc
will bolt up to the main unit.
Only the remains of one torsion bar, before I need to remove the spindle/hub bearing units. Once that
is done I can then remove the four bolts behind and separate the Axel and the cast steel structure for
the disc drum setup.