Search found 3 matches
Search found 3 matches • Page 1 of 1
by morris mike

Fri Dec 20, 2013 6:35 pm
Forum: Members Cars & Projects
Topic: Our Morris Vehicles.
Replies: 9
Views: 829
Do not think re-timbering a Morris Minor Traveller is a quick or easy job. To carry it out properly (not many Travellers have been re-timbered correctly) you are looking at about 150-180 hours work. When the timber is removed many other jobs come to light..... Inner wing repairs. Rear floor repairs ...
by morris mike

Sat Dec 14, 2013 7:24 pm
Forum: Members Cars & Projects
Topic: Our Morris Vehicles.
Replies: 9
Views: 829
Morris Minor Traveller 1972 Teal blue.
Morris Mike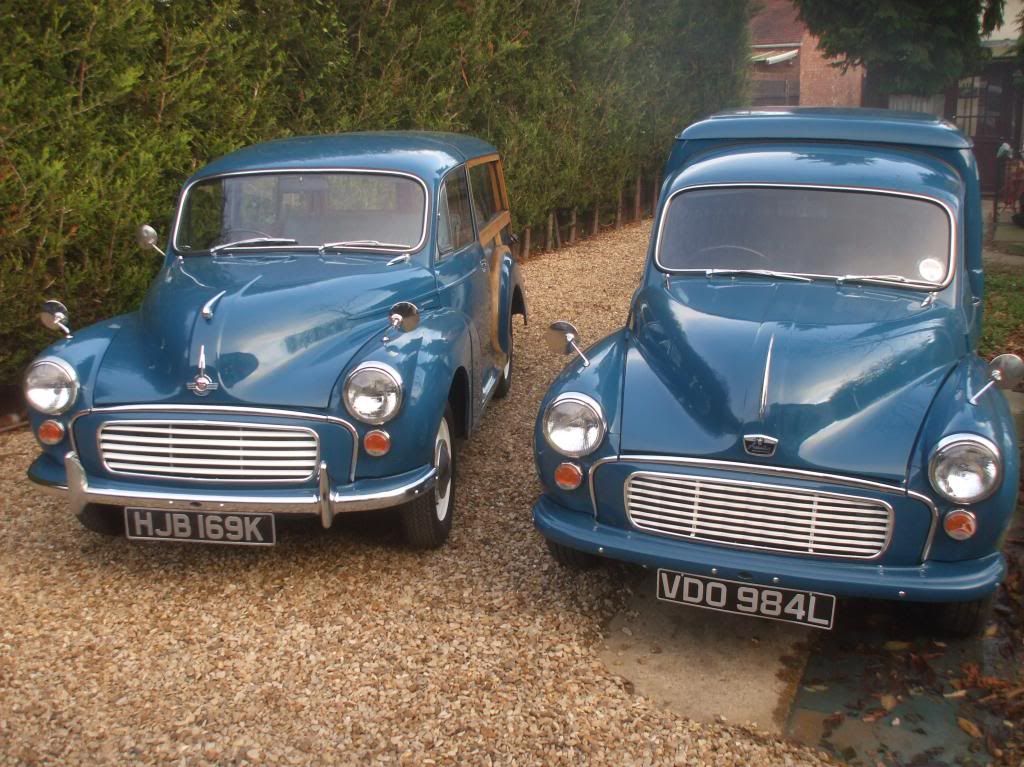 Search found 3 matches • Page 1 of 1